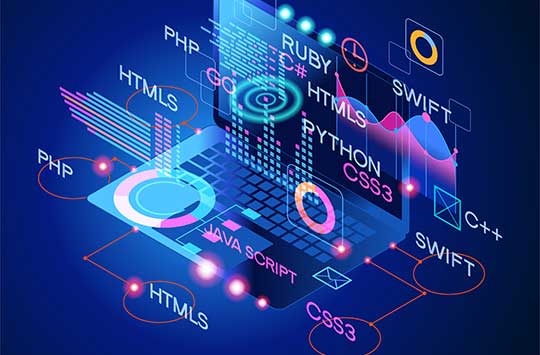 Website Development
You need a great-looking website packed with useful information. If your website is not up to the task or you don't have one, you came to  right place. 

A website is the foundation of your online presence. It's where customers go to learn about you, your products and services, and how to contact you. A great website can help you attract new customers and grow your business.

At Scratch Writing, based in Pittsburgh, we specialize in building beautiful websites that are tailored to our clients' unique businesses and needs. We take the time to learn about our clients and their customers so that we can create a website that truly represents them well online. Our team of talented designers, developers, and marketers will work with you every step of the way to ensure that your website is exactly what you want it to be.

Contact us today for a free consultation on building your Pittsburgh small business website!
Why Scratch Writing?
Experienced Small Business Website Developers
Our website developers are experienced professionals who produce websites that are well-researched, SEO-friendly, and of the highest quality.
Custom Tailored Content
We create websites tailored to meet your business goals and objectives while engaging your target audience. We have done work for small businesses, such as a commercial painting business, and developed websites suitable for city governments, elected officials, attorneys, energy associations, and mechanical engineering companies. We have also worked on complex web portals and other enterprise web-based applications.
Competitive Rates
We offer competitive rates so you can get the website you need without breaking the bank. Trust us. We know that small businesses need to make every dollar count. We promise you will get a first class website at a decent price.
Question & Answers
What website platforms do you use?
We are generally platformed agnostic but have the most expertise in developing websites using Joomla! CMS. We have experience with WordPress, Drupal, and even Squarespace. Joomla is a content management system (CMS) that enables you to create a website or online application. It is used all over the world by millions of individuals, including small businesses and large organizations. We are a proud Joomla shop and experts at using it for building small business content-rich websites.
Are your websites optimized for mobility? SEO and UX?
Do you offer web hosting services?
Can you add a blog or news component to our site?
What security protocols are in place on your sites?
What is the cost associated with developing a website?
Can you write content for your website?